We are happy to announce two new iOS and Android app features that we have just released.  The first new feature is our new Quick Menu functionality. This allows you to quickly access all of our context menu options for a workout from the daily view screen, saving you time when editing, shifting or copying workouts.  The second feature is our new Merge & Unmerge workout functionality.  This allows you to pair GPS imported workouts that didn't match up with the correct planned workout upon import.  Learn more about both of these new features below.
The New Quick Menu
If you are on the daily view screen, you can now swipe a workout card to the left to open our new Quick Menu option.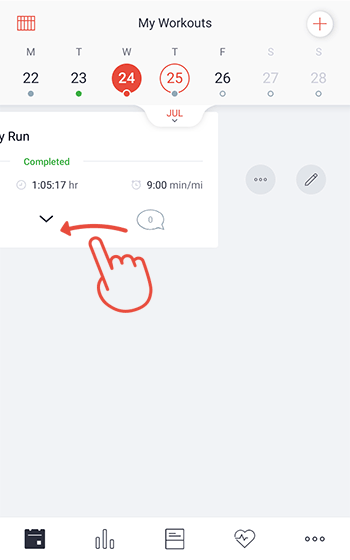 Tap the pencil icon to go directly into the workout full edit mode, or, tap the triple dots to show our workout context menu, giving you quick access to many other commonly used features.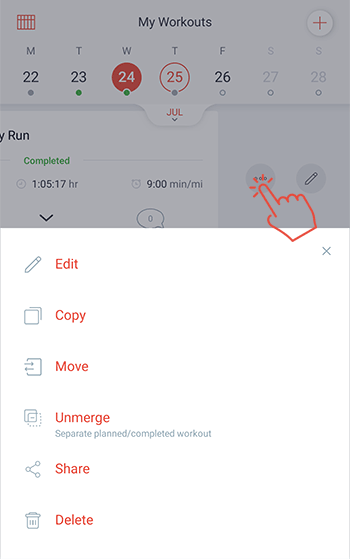 Unmerge Workouts
From time to time a workout may sync from Garmin Connect, Polar Flow, or another service that doesn't merge correctly with the planned workout on your calendar.  For example, you may have a planned 5k race on your calendar.  When you were at the race, you ran a warm-up and saved that as a separate run on your watch.  You also did the race and saved that as its own workout too.  When the two GPS files sync over to Final Surge, the warm-up that you completed first may have merged incorrectly to the planned 5k race on your calendar.
We now have a solution to help with this pairing problem!
In the workout context menu mentioned above, you will now see a new option for GPS imported workouts called "Unmerge".  This option will allow you to separate a GPS imported workout from a planned workout that it has incorrectly merged with.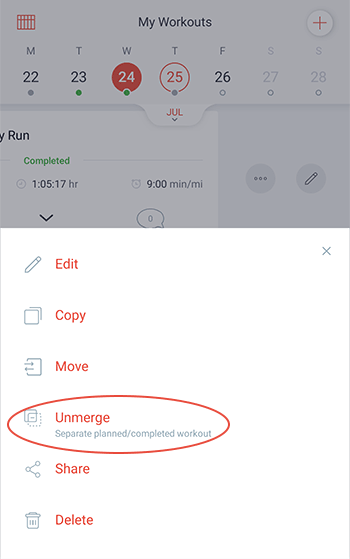 Once you have unmerged the workout, you will then see the original planned workout as a separate workout from the GPS imported workout on your calendar.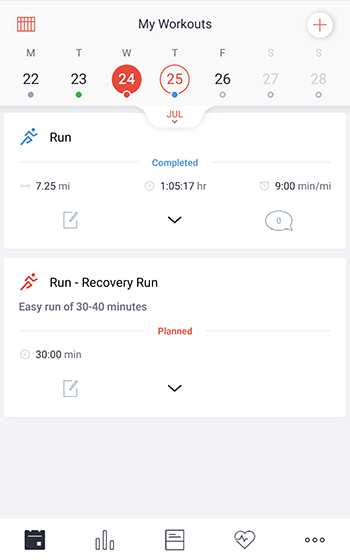 Merge Workouts
Once you have unmerged a workout that didn't sync to the correct planned workout, you will then want to properly merge the GPS file with the correct planned workout on your calendar.  To do this, access the workout context menu and click on the "Merge" option.  Only files with GPS imported data that do not have planned information associated with it will display this option.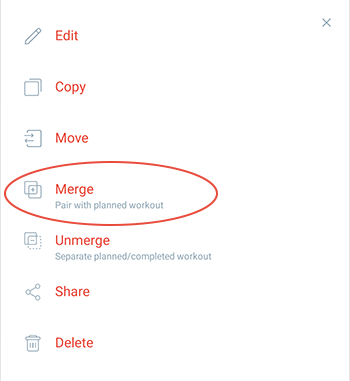 On the merge workout screen, only planned workouts without completed information on the same day will be presented as options to merge your GPS imported workout with.  Tap on the planned workout that you would like to pair your GPS file to, and a "Merge" button will appear.  Click the button and the GPS workout will then be merged with the planned workout you selected.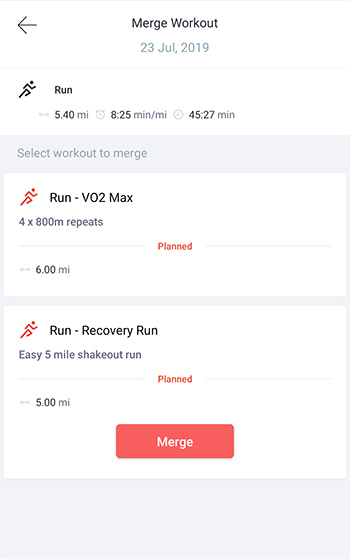 Download the updated Final Surge iOS or Android app to start using these great new features!