With the release of TrainerRoad's Ride Sync integration, you can now create planned structured workouts using the Final Surge Workout Builder and automatically sync them to your TrainerRoad account. In addition, workouts done on TrainerRoad will now be automatically synced to your Final Surge calendar as a completed workout.
View the TrainerRoad support article on how to set up Ride Sync inside of TrainerRoad with Final Surge.
Creating Structured Workouts in Final Surge
Workouts that you build to sync down to TrainerRoad must be power-based workouts using duration intervals and % FTP.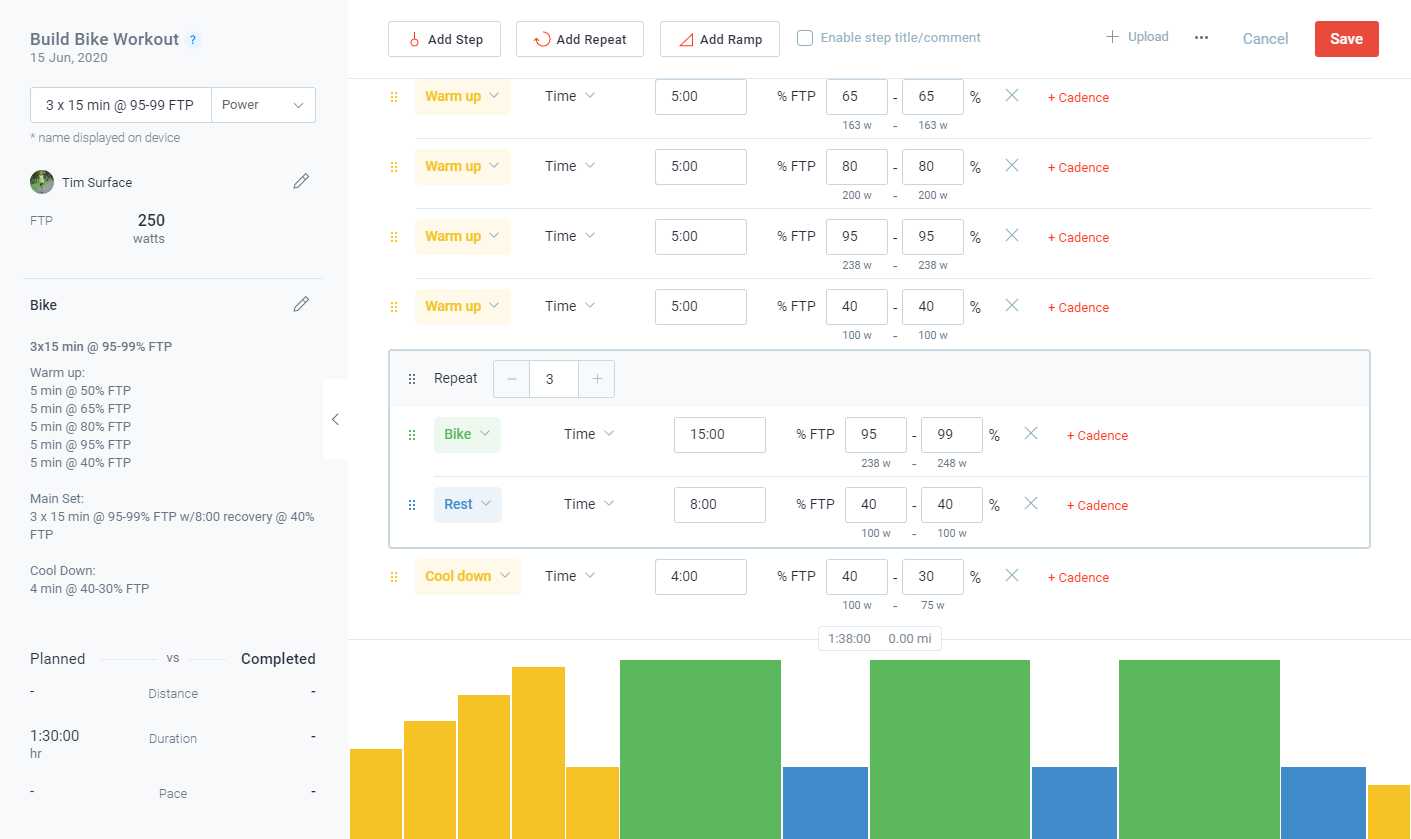 If you have not yet created planned structured workout using the Workout Builder in the Final Surge beta platform, view our Structured Workout help article.