Final Surge is happy to announce a direct sync integration from the FORM Swim app which allows athletes to sync swim workouts from FORM Smart Swim Goggles. FORM goggles allow you to see your performance metrics inside of the goggle lens while you are swimming. View metrics such as pace, heart rate, stroke rate, distance and more. FORM goggles work for both pool and open water swims. Find out more about FORM Smart Swim Goggles on their website.
If you already own a pair of FORM goggles, download the latest FORM Swim app iOS or Android update to enable the direct sync with Final Surge.
Setup from the FORM Swim iOS/Android App
1. From "My Profile", tap the gear cogwheel in the top right corner: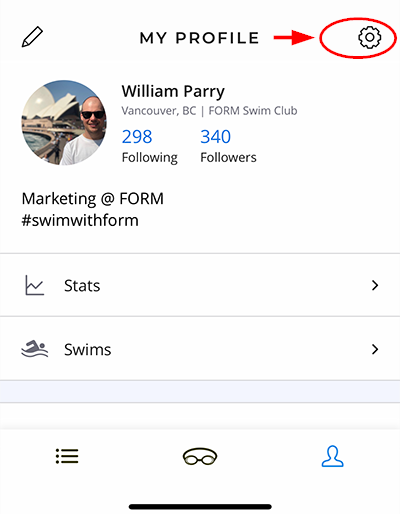 2. Select "External Services":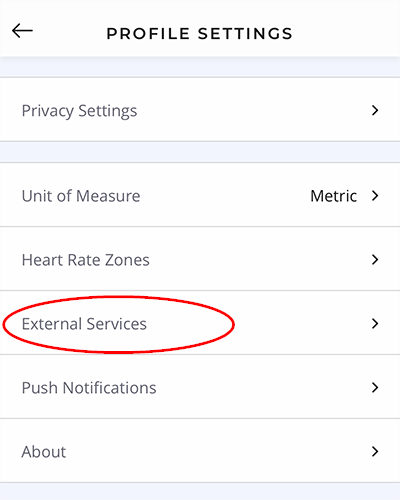 3. Select "Connect Final Surge":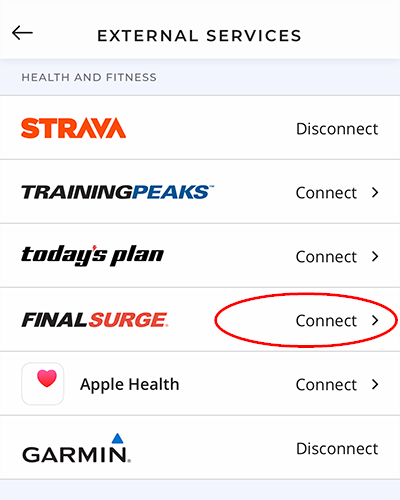 4. Click the "Connect" button to authorize FORM to send your completed swim workouts to Final Surge: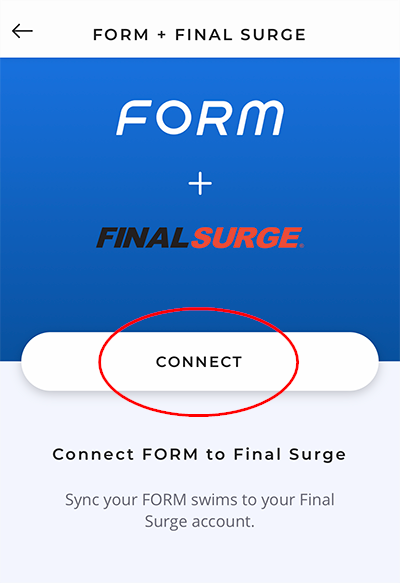 That's it! All new swim workouts you complete with your FORM Smart Swim Goggles will now automatically sync to your Final Surge Calendar.