The highly requested direct workout sync from ROUVY is here! Final Surge users can now sync their ROUVY account to Final Surge, and all workouts completed on the ROUVY platform will automatically sync to your Final Surge calendar, allowing both athletes and coaches to view and analyze the completed workout in our apps and web platform.
For those unfamiliar with the platform, ROUVY is an indoor cycling and running app that offers thousands of real life routes and augmented reality courses to train and race on. The app uses video recordings of real roads combined with elevation data which sets them apart from other indoor training platforms. ROUVY is also the official virtual racing partner of LA VUELTA, IRONMAN, Tour de Suisse, and many more.
ROUVY users can set up the direct sync with Final Surge from the ROUVY web platform.
Setup from the ROUVY Web Platform
1. Log into your ROUVY account at Rouvy.com
2. Click on the cogwheel icon in the top right-hand corner and select "Cloud" from the menu.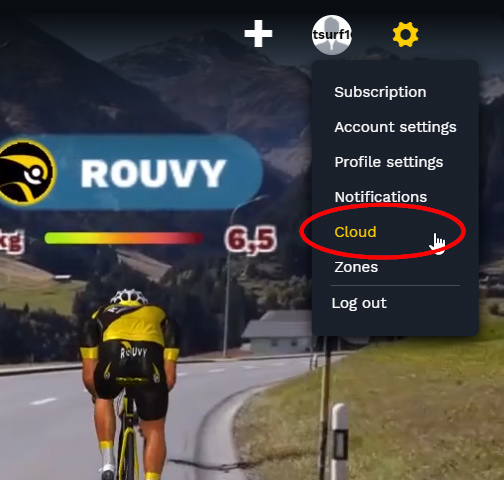 3. From the "Cloud" page, you will see the Final Surge logo listed as one of the connected app options. Click either the "Auto" or "Manual" connection options.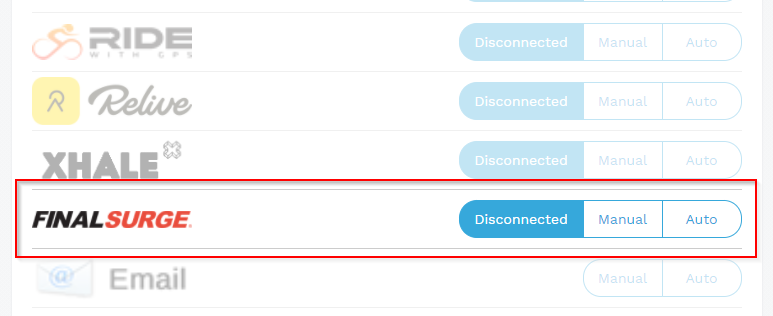 Automatic share mode – workouts will sync automatically as you complete them.
Manual share mode – you must manually click a button to sync the workout to Final Surge.
4. Once you choose one of the connection options, you will be asked to log into your Final Surge account to authorize the connection between the apps.
5. After you authorize the connection, you'll see either "Auto" or "Manual" highlighted to the right of the Final Surge logo, confirming the connection is complete.

That's it! If you chose the "Auto" connection option, all future completed workouts will automatically sync to your Final Surge calendar.