We've released some updates in both our iOS/Android apps and our Beta web platform.  Below are some new features that are now available.
Garmin Sync Indicator and Single Structured Workout Push
In both the Final Surge apps and Beta web platform, you will now see a Garmin icon on the workout card which denotes if the planned structured workout has already been synced to your Garmin Connect calendar.
In the apps: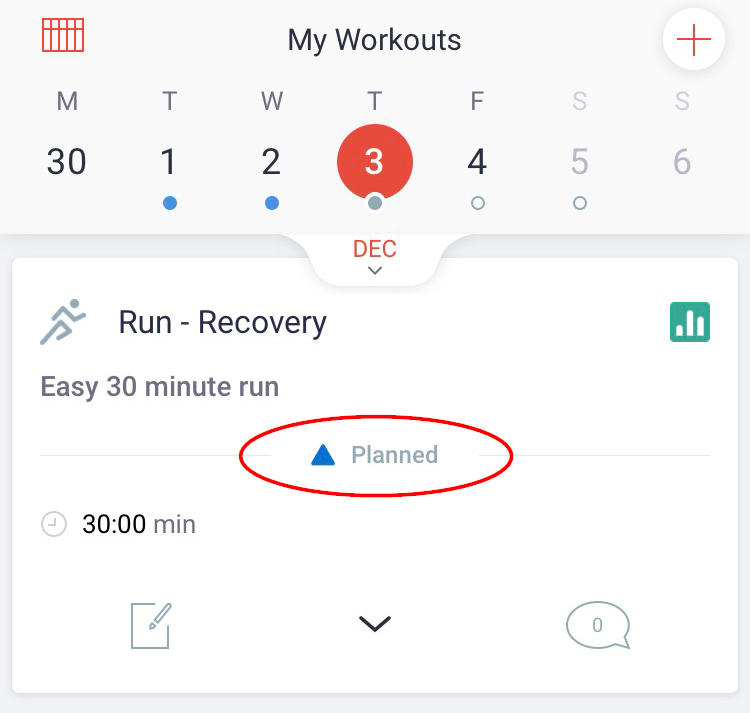 In the Beta platform: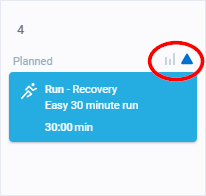 Our daily Auto Structured Workout Sync now sends down your next 4 days of planned workouts to your Garmin calendar.  However, if you would like to sync down additional workouts beyond the next 4 days on your calendar, we now allow you to push down a single structured workout on any future date.
From the App
In the Final Surge app, swipe the workout card to the left to display the Quick Menu, and then choose the "Push to Garmin" option: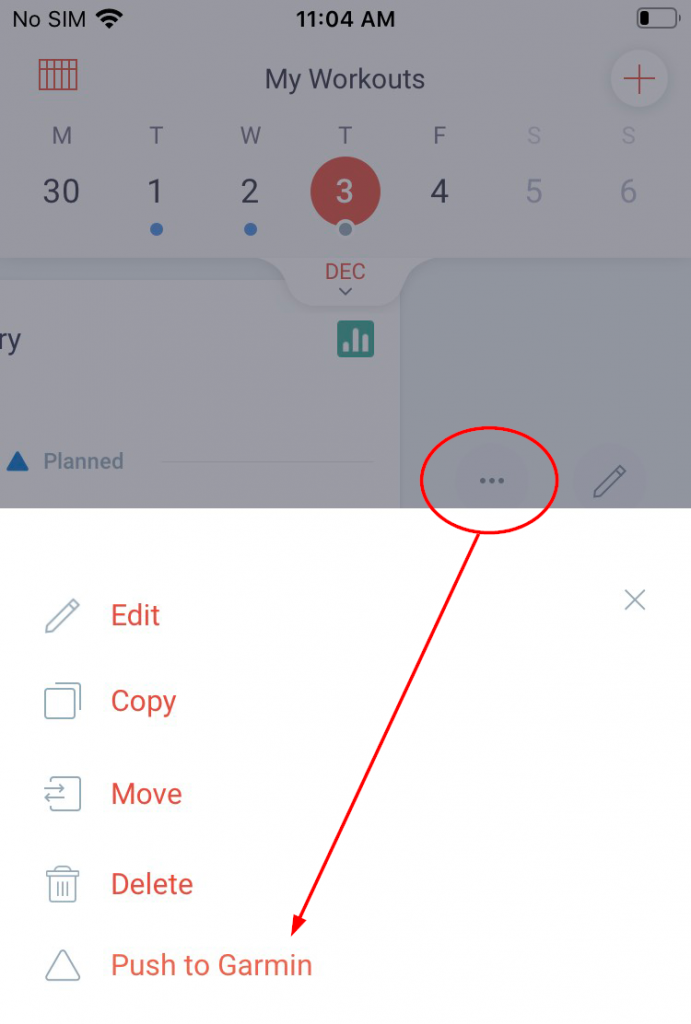 Or, tap on the workout to view the full details from the weekly view, and then tap the 3 vertical dots in the top right corner to display these same menu options.
From the Beta:
If you are in the Beta web platform, click on the workout from the calendar and then click the triple dots to display the additional options menu.  If the planned workout contains a structured workout and is in the future, you will see the "Push to Garmin" icon: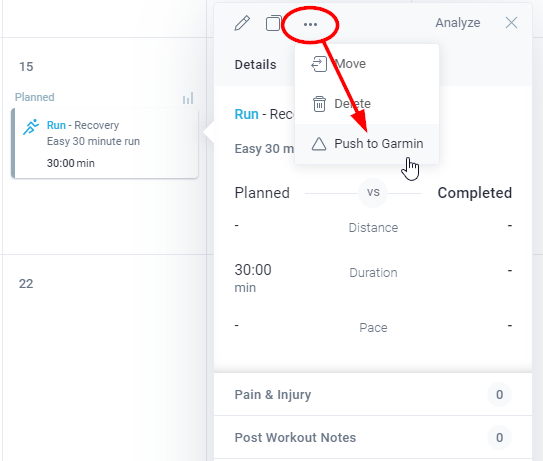 Selecting this option will immediately push the structured workout to your Garmin Connect calendar.

Filter Social Wall to View All Posts from Specific User
If you have access to a team social wall in Final Surge, you can now filter the wall and view all posts from a single user.  From the social wall feed, simply tap on the athlete's profile image.  This will open up a new screen in both the apps and the beta platform displaying all previous posts from that user.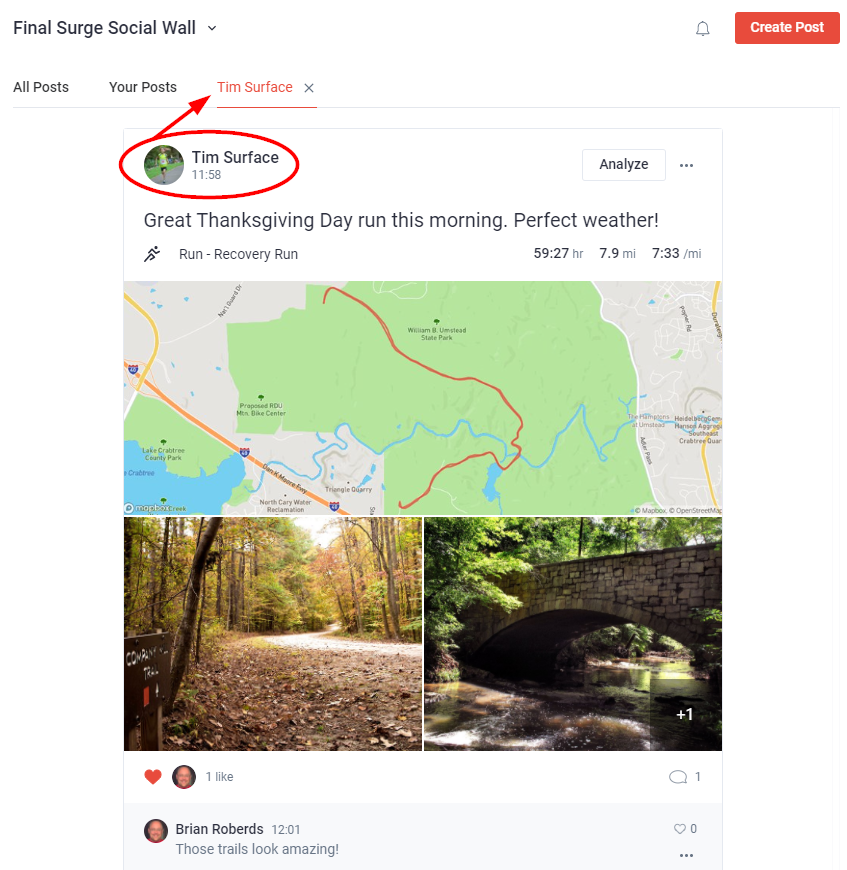 Mailbox Updates for Coaches
The Mailbox in the Beta platform now includes a search feature in the recipient list, making it much easier to filter your list and find specific athletes and teams to send messages too.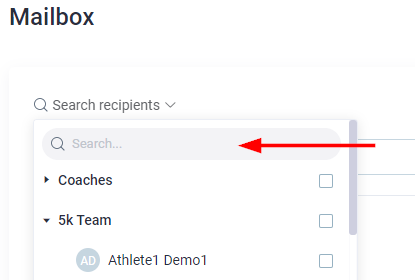 In addition, coaches can now send a Mailbox message to an athlete from the athlete's calendar.  Simply click on the athlete's profile image at the top of the calendar to display the Athlete Settings screen and use the new "Message Athlete" button to send a Mailbox message.  This saves time by not having to navigate to the full Mailbox in order to send athletes your mail.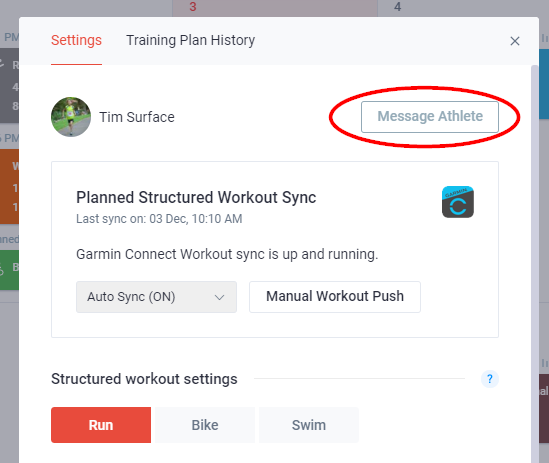 New Recent Updates & Versions Page
You can now keep up with all of the latest updates to our apps and our Beta platform on our new Updates & Versions page: https://www.finalsurge.com/updates