Our goal at Final Surge has always been to help the coaches that use our platform be more efficient, communicate better with their athletes, and provide features that will grow their coaching business or organization. Today we announce the launch of our Coach Page feature, a dedicated page for each coach to allow them to market their coaching services, and, sell their own training plans if they choose.
The Coach Page
All current coaching customers of Final Surge have access to set up their own Coach Page. To get to this feature, click on the Coaching navigation item at the top of the log and select "Coach Page". Or, go to your Coaching Dashboard and expand the "Coach Page" option on the left and click on "Setup Coach Page".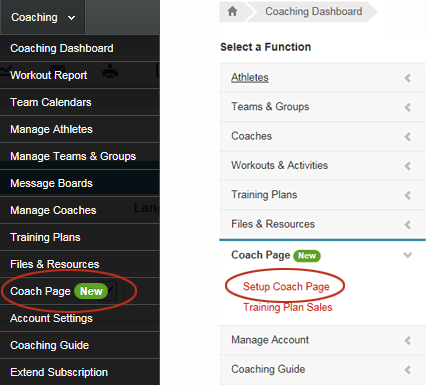 The Coach Page feature allows you to set up a custom URL on Final Surge and allows you to control the content on that page. We give you the ability to upload your logo and an image of yourself, write content that describes your coaching services, enable a contact form so that users can contact you through the page, and link to your own website if you have one. You can also customize the ending of your Coach Page URL so that it looks something like https://www.finalsurge.com/coach/YourCoachingName
Below is an example of how a Coach Page can be set up.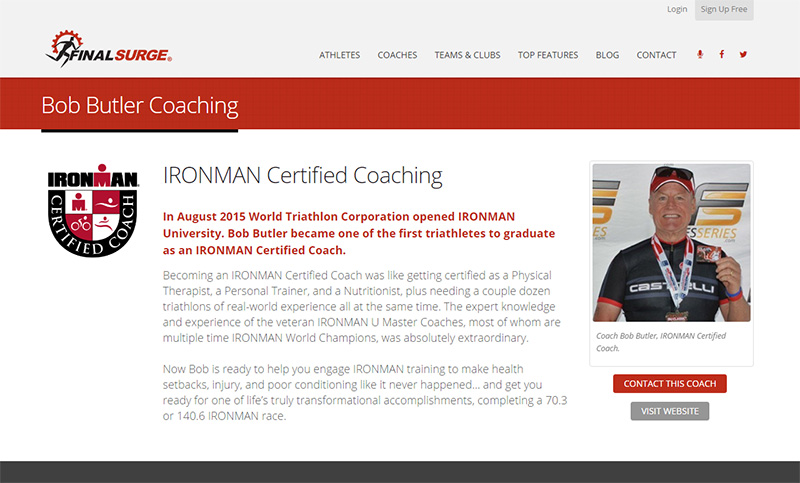 Once you have enabled and set up your Coach Page, you can then link to it from your own site, share it on social media, and use it to market your coaching services to prospective clients.
Coach Training Plan Sales
In addition to launching your own Coach Page, you can now enable your own training plan sales on this page as well. This feature allows you to sell any training plan that you have created inside of your Final Surge account. Each plan that you enable for sale will be listed at the bottom of your Coach Page in a section called "Training Plans". The user will then be able to preview the plan, read the description that you have written, and see a sample week of training. Final Surge will handle the financial transaction on our end and send you the plan sales money at the beginning of the following month.
This is a dedicated training plan sales page for you and your business and no training plans from other coaches will be listed or marketed from this page to your prospective clients.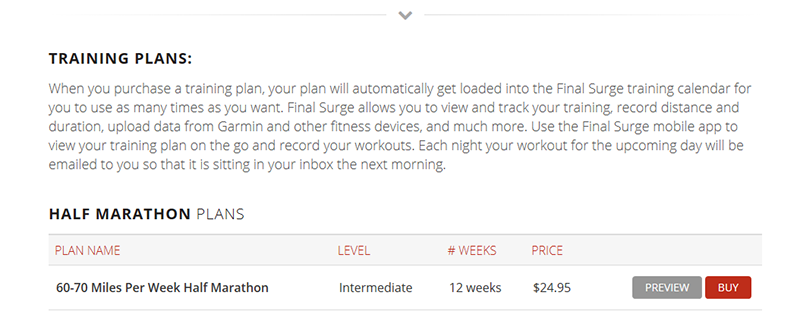 Once a user clicks "Preview", they can then see the training plan details page: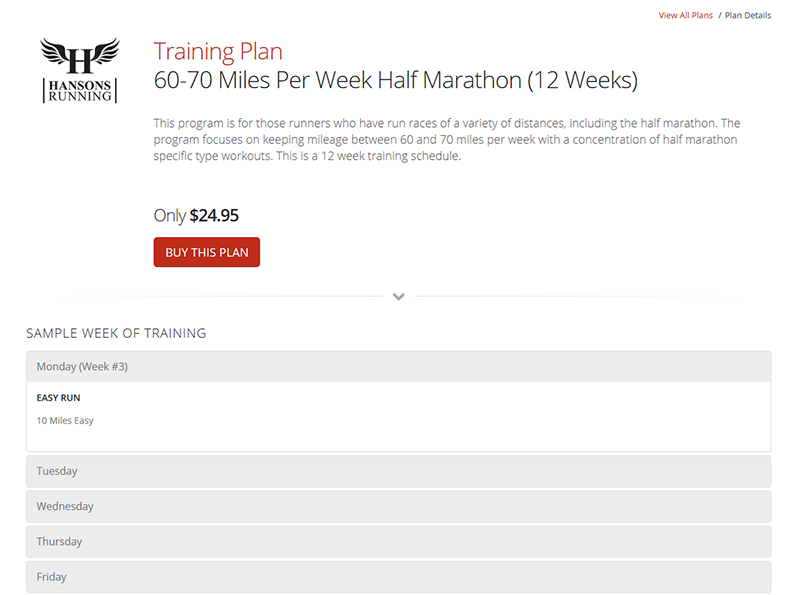 More details about the new Coach Page and Coach Training Plan Sales can be found inside of your Final Surge coaching account. As always, if you have any questions about how these features work, please don't hesitate to contact us.
Team Final Surge