There are many times when the need arises to edit GPS data that was imported from a device such as Garmin, or synced from Strava or another app. For example, you may have run on a treadmill and the distance recorded on your watch was not accurate. Or, you may have gone for a bike ride and had a spotty GPS signal and lost portions of the distance you traveled. Or, you may want to impress your training partners or significant other and simply want to "fudge" your data a bit…
Whatever the case, you can now manually adjust this data inside of Final Surge. Here is how that can be done.
Adjusting GPS Data on the Full Final Surge Training Log Site
There are two places where you can access the GPS Workout adjustment screen. The first place is on the Workout Details page. Simply click on the workout from your calendar and select "View". In the main Workout Details box, you will now see an edit icon to the right of the Distance and Duration values.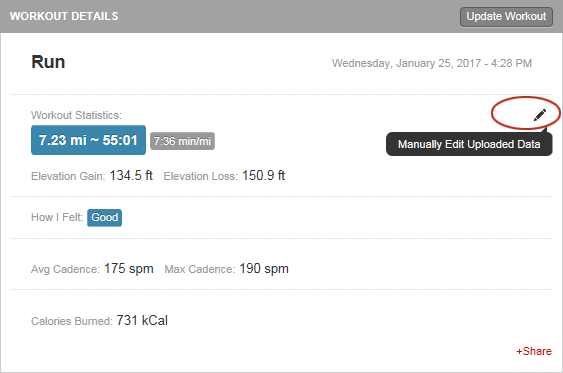 The other place to find this option is on the Workout Edit screen. Right under the Planned Distance and Planned Duration section, you will see a new line for GPS imported workouts that will allow you to access the new editing screen.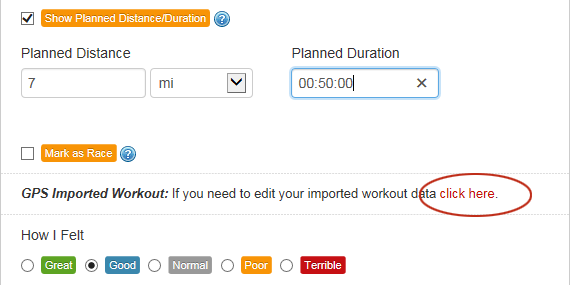 When this icon or linked is clicked, a new window will open for editing this information. This window will allow you to edit any of the totals that have been imported from your GPS device. Simply type the new values in the boxes provided and click the "Update Data" button at the bottom of this screen.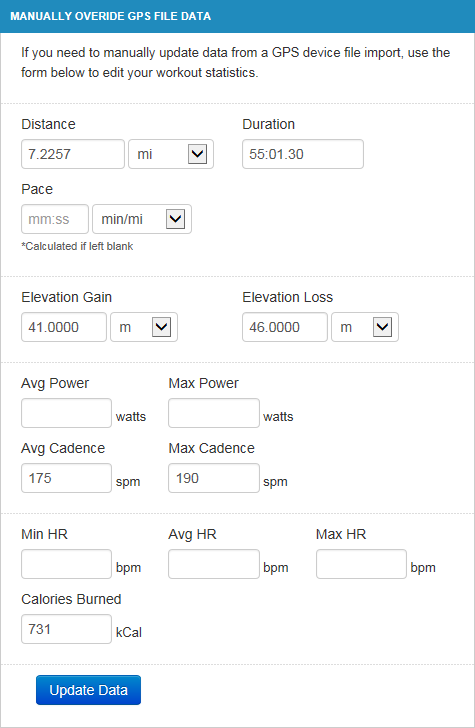 Adjusting GPS Data on the Final Surge Mobile App
The process for adjusting GPS data on the mobile app is almost identical to the full site. First, go to the Workout Details Screen of the workout you want to adjust. You will see a new edit (pencil) icon to the right of the Distance and Duration section. Click that icon to access the new edit screen.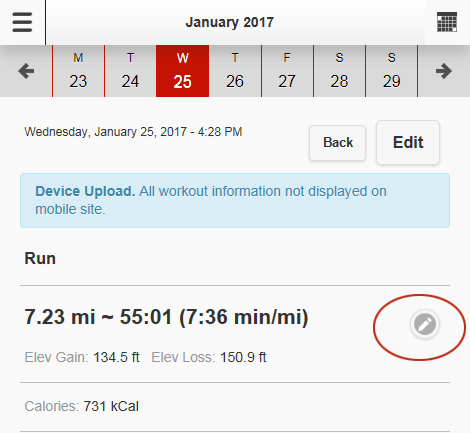 Or, if you are on the editing screen of the mobile app, you will see this same icon appear next to the Distance and Duration boxes.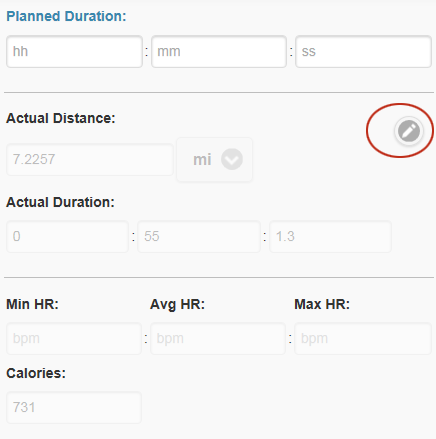 Finally, you will be taken to the mobile version of our GPS data edit screen once you have clicked the icon. This will allow you to edit any of the totals that came from the GPS device file that have been imported into Final Surge.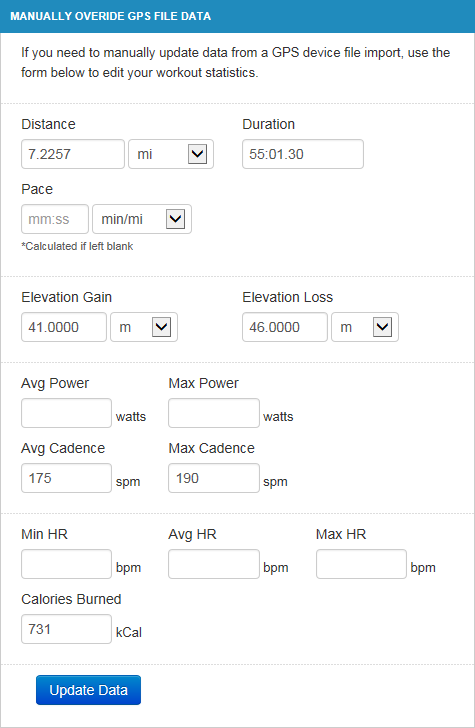 We know this has been a large request from our athletes and coaches and we are thrilled to announce that this feature is finally in our platform. Thanks as always for helping Final Surge become the best tool that it can possibly be!
Team Final Surge