Final Surge has integrated with our first Wear OS smartwatch partner- Sporty Go!  Athletes that have a Wear OS smartwatch can now link their Sporty Go! app to their Final Surge account and sync their completed workouts to their Final Surge calendar.
For more information on Sporty Go! and to download the app, click here.
Connecting the Sporty Go! app to Final Surge
Open the Sporty Go! app on your watch.  Swipe up on the menu located at the bottom of the watch screen.
Tap on Settings, and then scroll to the "Upload to" section.
Tap on the switch for Final Surge.
The Final Surge login authorization screen will then appear on your phone (your phone must be connected to your watch via Bluetooth). Log in and grant permission to the Sporty Go! app.  You are now connected.


Uploading a Workout to Final Surge from Sporty Go!
Tap on the workout history icon from the main landing screen and then select a workout from the list of completed workouts.
Once selected, a blue upload icon will appear. Tap on this icon.  The upload will begin.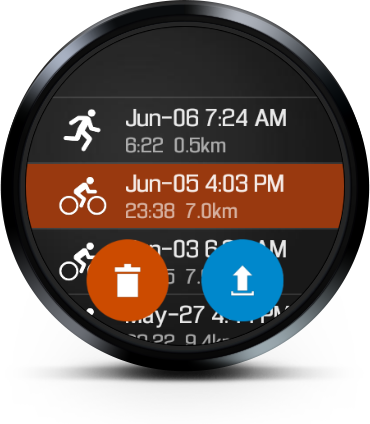 Once completed, you'll see a success message on the screen letting you know that the workout is now on your Final Surge calendar.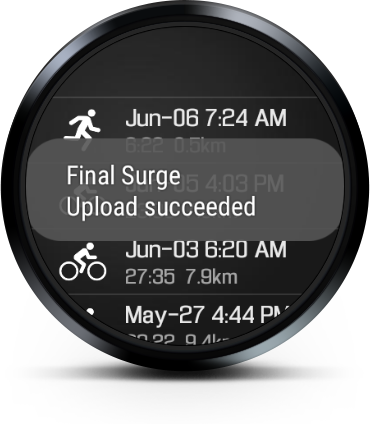 You can now view your workout results through both the Final Surge app and full web platform.
For help and more information, visit the Sporty Go! website.