Fuelin is a nutrition coaching app and program that takes the guesswork out of daily nutrition, fueling, and hydration for endurance athletes. The Fuelin app now syncs with Final Surge and provides athletes with a personalized nutrition program based on their individual training plan.
Additionally, Final Surge Athlete Premium users get a 20% discount on their first month of the Autopilot or Copilot Fuelin subscription.
Fuelin will also be hosting a free Marathon Fueling Webinar for Final Surge users on Wednesday, September 7th at 4pm PST (7pm EST). Fuelin Performance Coach, Scott Tindal will be discussing the keys to nailing your marathon fueling and nutrition. Sign up here!
Fuelin's world-class nutrition coaches have worked with professional and amateur athletes around the world to dial in their nutrition and fueling to optimize their performance and health. Not only does the Fuelin program offer guidance around how to fuel and hydrate during workouts, it also includes recommendations on what to eat for every single meal and snack throughout the day. With a library of 700+ recipes, across a range of dietary preferences, Fuelin athletes are never at a loss to know what they should eat to support their training, recover faster, stay healthy and perform their best.
Below are instructions on how to connect the Fuelin app to Final Surge.
When you launch the Fuelin app for the first time, the initial screen will ask you to connect to your training app. In order to use the Fuelin app, you must connect it with Final Surge so that all of your planned workouts can be imported which allows Fuelin to build a custom nutrition plan around your training and racing schedule: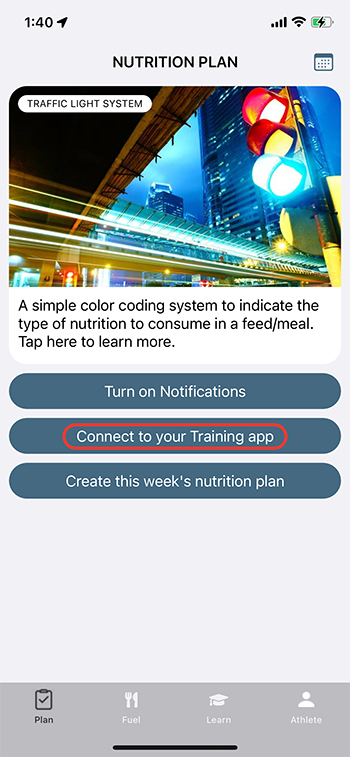 After clicking on "Connect to your Training App", select the Final Surge option. Once selected, you will be asked to log in to your Final Surge account and grant Fuelin permission to sync data between the apps: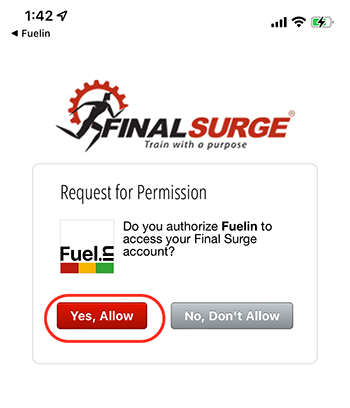 Once authorized, you will see a Authentication Success screen. Follow the instructions on the screen to return to the Fuelin app: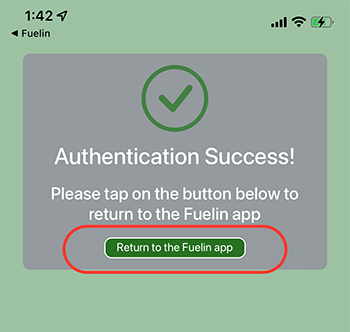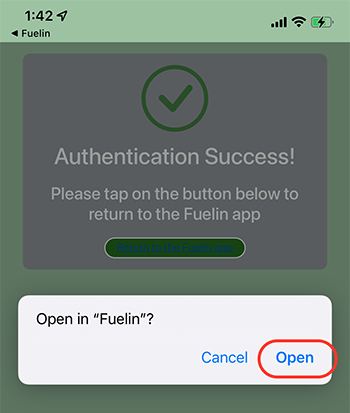 Fuelin will now be able to import planned workouts from your Final Surge calendar and develop a custom nutrition plan around your training and racing schedule, allowing you to optimize your health and performance to reach your goals!