The Coach's Mailbox feature from our web platform is now included in the Final Surge iOS and Android apps. This addition allows coaches to communicate easily with their athletes, teams and clubs. When a message is sent from the Mailbox from either the web platform or the Final Surge apps, both an email copy and push notification is sent to the recipient, allowing them to respond using whatever method they prefer. With the inclusion of push notifications in our apps, coaches can now broadcast out real-time messages to their athletes.
In addition to the Mailbox functionality of the web platform, the app now includes the ability to search messages and filter on recipients. WeÍve made communication between athletes and coaches easier than ever!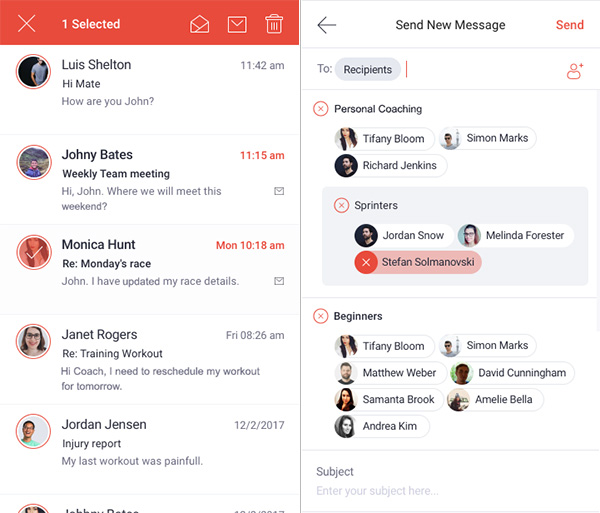 As always, if you have any questions about how the new Mailbox feature works, please donÍt hesitate to Contact Us.
Team Final Surge