Final Surge now has integration with the iOS HealthFit App, allowing users to sync their workout data from their Apple Watch directly to Final Surge. HealthFit has a super simple and intuitive user interface to easily allow users to export their workout data to a FIT file or directly to Final Surge.
The data sync originates from inside the HealthFit app. From the exports screen, you can make Final Surge a "favorite", and the Final Surge icon will show up in the toolbar at the bottom of the screen. This allows you to minimize the number of taps it takes to export your workouts. Simply select the files you want to export, and then tap the Final Surge icon to begin the sync process.
Below are some screenshots of the integration: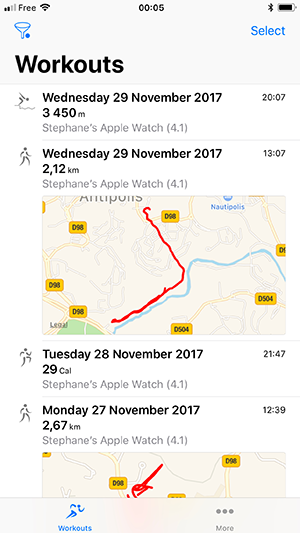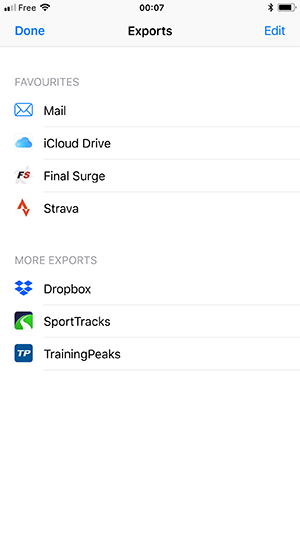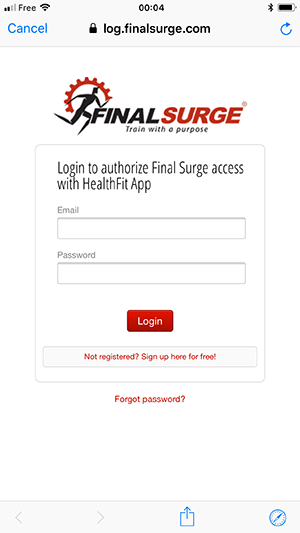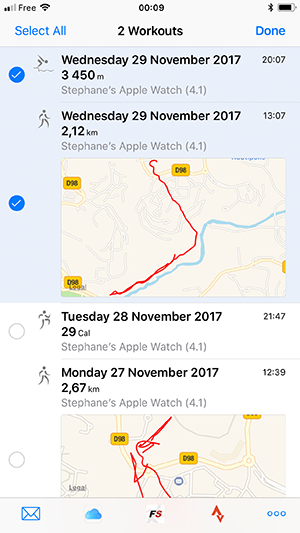 In addition to exporting workouts directly to Final Surge, here are some other features of the HealthFit app:
The UX minimizes the number of taps it takes to export a workout with a simple and intuitive interface.
Create favorites when exporting to fitness platforms. You can have up to 4 favorites. Those favorites display in the toolbar of the main screen, so it is super easy to export to these platforms. There will be one additional tap for other platforms.
Select multiple workouts to export at the same time, again minimizing the number of taps it takes to sync data.
HealthFit has a modern UI, supports accessible fonts, and adapts to the user's preferred font size.
No recurring in-app purchase. HealthFit is only $2 to download from the App Store.
Currently, the only app to fully support lap swimming workouts, particularly when displaying automatic sets and intervals in Garmin Connect. Intervals, swim strokes and rest periods are all supported including pace, heart rate, stroke and SWOLF scores.
HealthFit will export all of the available workout data from HealthKit. In addition to swim data, HealthFit support GPS Routes, Heart Rate, Cadence and Segments/Laps from the Apple Watch (double tapping on the Apple Watch to mark a segment).
Team Final Surge