The Final Surge Garmin Connect IQ app has been discontinued and replaced with a direct integration of Final Surge structured workouts in the Garmin Connect calendar.
Final Surge now has a direct integration with the Garmin Connect calendar and can sync your planned structured workouts to Garmin Connect, allowing you to execute these workouts on your Garmin watch or cycling computer. By syncing these workouts to your Garmin Connect account, any Garmin device that supports structured workouts will now work, even older devices such as the Forerunner 230/235 and 735XT.
To learn how to set this up in your Final Surge account, view the following help article: https://support.finalsurge.com/hc/en-us/articles/360050607053-Sync-Planned-Structured-Workouts-from-Final-Surge-to-your-Garmin-Connect-Calendar
This new feature will sync any planned Run, Bike or Swim workouts that contain structured workouts on your Final Surge calendar down to your Garmin Connect calendar.  Your upcoming four days of workouts will automatically sync each day (today's workouts and the next 3 days).  In addition, you can manually push your next two days of workouts down to your Garmin Connect calendar at any time.
What are STRUCTURED workouts?
If the planned workouts on your calendar contain structured workouts, you will see a structured workout icon on the top right corner of the workout in the calendar view: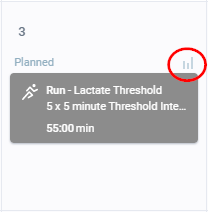 This icon denotes that structured steps have been built for the planned workout on your calendar. If you click on the workout and expand the "Workout Builder" section, you will see details of each workout step: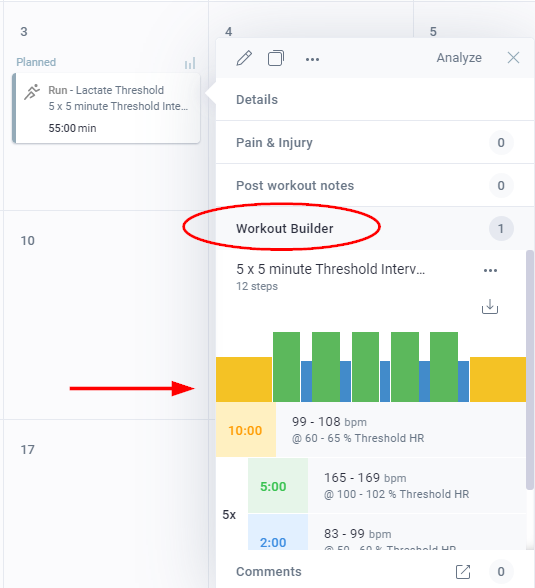 These are the structured steps that are required in order for Garmin to recognize a workout and sync that workout to your Garmin Connect calendar so that it can then be executed on your device.

If your workout does not contain a structured workout, you must build one yourself in order to send this workout down to your Garmin Connect calendar (not all training plans purchased on Final Surge contain structured workouts that are pre-built, and your coach may or may not be building these for you). If you would like to create structured workouts yourself, view this help article: Creating Structured Workouts